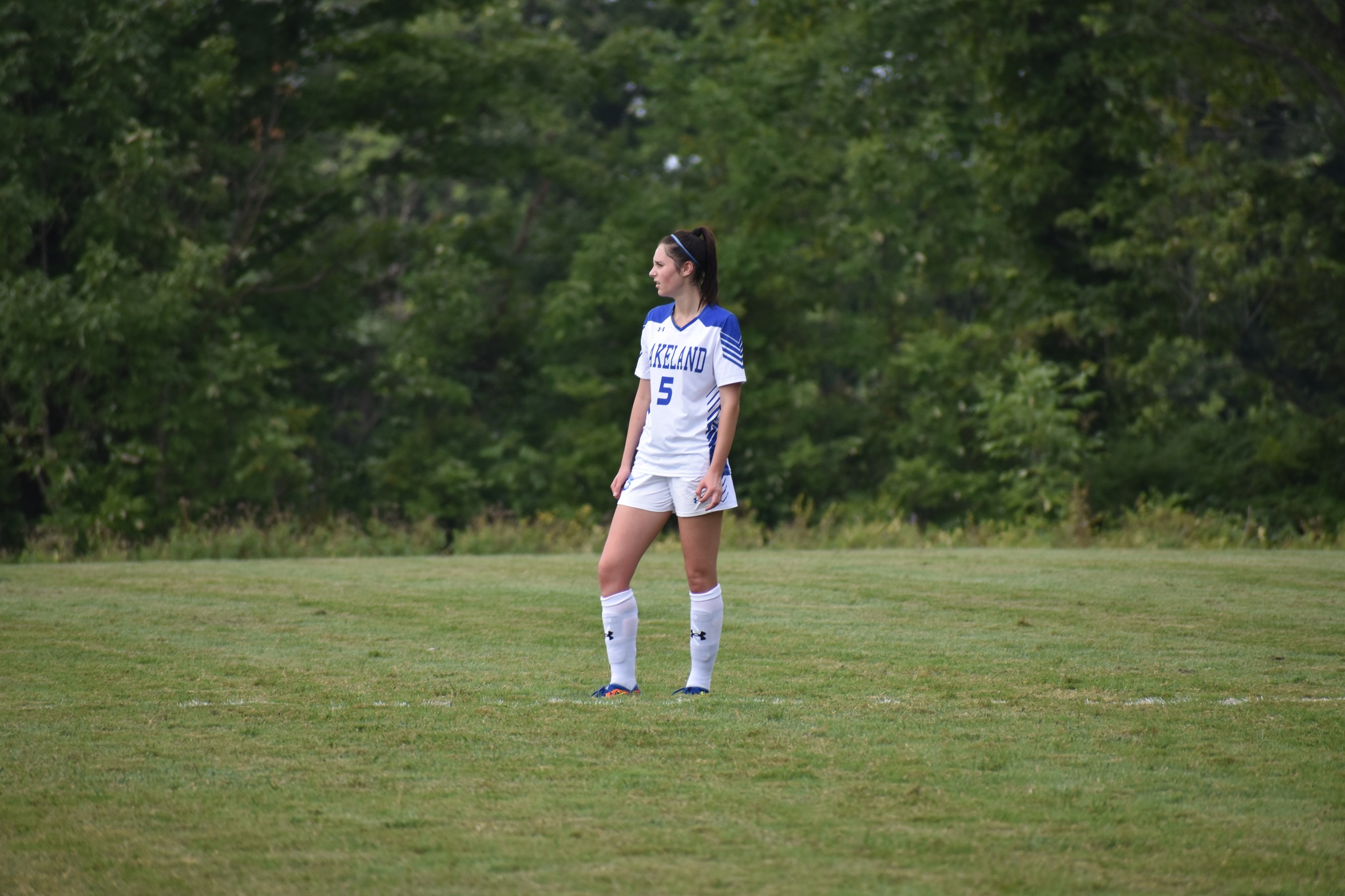 The Lady Lakers soccer team played host to the Jackson Community College Jets on Saturday and came away with a key 2-1 OT victory. With the win, the Lakers improve to 7-6 (5-6) with a game in hand against the Jets who are 5-6-1 in conference play. This was an even game throughout as the Jets held a 13-11 shot advantage overall. The game was very tight early and remined tied at nil through the first 45 minutes. The Lakers finally broke through in the 49th minute as Aria Evans-Roskos converted on an assist from Makayla Bolon. The Lakers and Jets would continue to battle until Jackson netted the tieing goal with 10 minutes to play. The score would remain knotted at one until Bridgette Karr scored the game winning golden goal in the second OT. On the winning goal, Karr took a couple of touches about 25 yards out and then hit a brilliant low driven ball past the Jets keeper for the win.
Gina Grandini made 8 saves in the victory for Lakeland.
Sivik's Sentiments: "Jackson is an excellent team and very well coached. Our game plan was to stop Jackson's top threat (#4). We decided Molly (Vitcusky) would match up with her the best and Molly had an amazing game. Gina (Grandini) made some wonderful saves on some of JCC's long distance shots. Our defensive line played incredible with Giana (Sobonya) making some key slide tackles. I was very proud of my team."
Next Up: The Lakers head to Battle Creek, MI next Saturday to face the Kellogg Community College Bruins at 2pm.