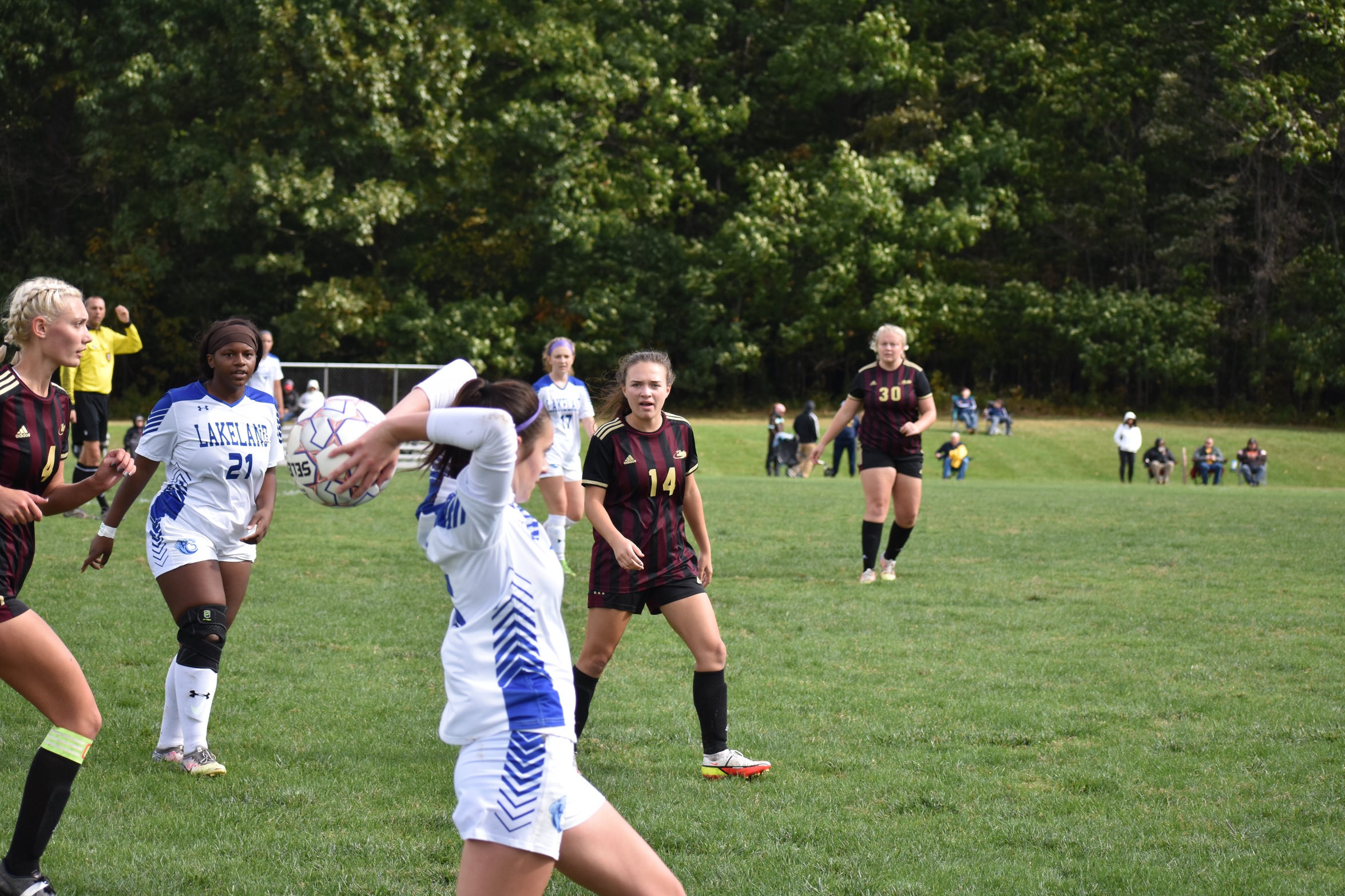 The Lakeland women's soccer team traveled to Jackson Community College on Saturday to play in their season opener. Jackson was returning a strong core from last year that qualified for post-season play. The Lakers, under new coach Mark Mallon, are rebuilding from a team that just missed out on the postseason last year. The Lakers got off to a rough start as they allowed a goal within the first 2 minutes of the game on a Jackson cross. Jackson continued to put the pressure on and held a 7-0 lead at the half. The second half was more of the same for the Lakers as they fell 12-0 to the Jets.
Dominuque Wright had a strong game for the Lakers playing both in net and on the field. She made several quality saves in net and came close to scoring ringing one off the post. Lila Malkamaki also split the duties in the net and played midfield. Malkamaki made a few nice saves while playing well in the field. Ashlen Horowski also played well for the Lakers and had a penalty kick. Unfortunately for ther Lakers, the Jackson netminder was able to foil the attempt. Molly Vitcusky also had a strong game on the back line for the Lakers.
Next Up: The Lakers will play host to Ancilla College next Saturday on Laker field.Game time is 1:00 pm.